CURRENT STATE OF EMERGENCY TO END ON MONDAY 11 MAY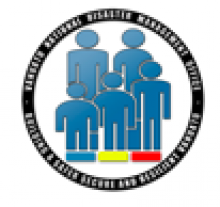 The National Disaster Management Office (NDMO) wish to inform the general public around the country that the current State of Emergency (SOE) for the whole of Vanuatu will end on Monday 11 May 2020 when the 30 days will lapse.
The State of Emergency began on April 11 2020 following the declaration by the Head of State President Moses Obed Tallis under the State of Emergency Regulation Order No. 46 of 2020 in accordance with the Disaster Risk Management Act 23 of 2019.
The State of Emergency declaration was made following the endorsement of the Council of Ministers (COM) through an urgent meeting held on April 9, 2020 in Port Vila.
The SOE is in place due to the severe impacts of Tropical Cyclone Harold and the continuous global outbreak of COVID19, which Vanuatu is also experiencing.        
The NDMO Director Abraham Nasak stated that the SOE is in place to allow the smooth operation of response towards TC Harold, Tanna Ash Fall and to continue the prevention measures of COVID 19 pandemic currently in place.
The Director confirmed a proposal for extension of the State of Emergency was submitted and will be tabled by the Minister of Climate Change Honourable Bruno Lengkon at the Council of Ministers' meeting this week.                                                         
"There is a possibility that the current SOE will be extended as NDMO response to the current disaster events around the country is ongoing," he said.