NDMO lifted Malekula temporary lockdown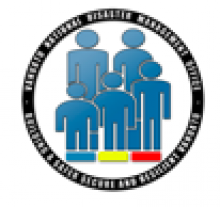 The National Disaster Management Office (NDMO) has lifted the temporary lockdown on Malekula as of Wednesday 29 April.
The Director NDMO Abraham Nasak has issued an instruction to the Malampa Provincial Government Council, the Malampa Provincial Emergency Operation Centre, Office of the Maritime Regulator and the Civil Aviation Authority Vanuatu.
In his instruction letter, Director Nasak stated that, "Therefore, in exercise of the powers conferred on the National Disaster Management Office (NDMO), I as the head of the Office, am informing    all agencies that the temporary lockdown of Malekula Island, issued on 26 of April 2020 is lifted."
This means all travel restrictions to and out of Malekula Island are now lifted.
He further stated that the ship has complied with all Government directives and has been cleared to continue its voyage to the next port of destination.  
He also confirmed that the Ministry of Health's findings has confirmed that Malekula Island has no suspected case of COVID-19 and therefore Vanuatu is still a COVID-19 free country.
This instruction came following the lockdown issued for the island of Malekula by NDMO over the weekend. This was due to the breach of COVID-19 prevention and containment protocols that occurred with the interaction between few locals on the island with the Amazon Ship crews.
This instruction was done in accordance with the Disaster Risk Management (DRM) Act 23 of 2019 State of Emergency (SOE) order 46 of 2020 and the DRM Act 23 of 2019.